Outdoor Areas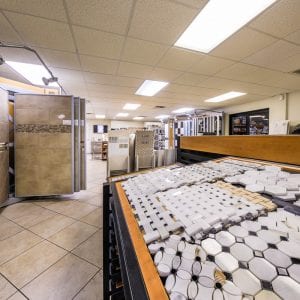 Our highly trained staff with decades of experience has the knowledge to help you select the right tile for your outdoor area.
Outdoor tile is available in what may seem like a never-ending variety of materials. Each type is truly different and may only work in certain spaces and for specific uses. Tile for outdoor use typically needs to be strong enough to be able to withstand the elements. This can often mean extreme heat, rain, snow, or all of these. However, this will depend on where you use them. We all also have different spaces, preferences, needs, and budgets. While many consumers want something that is both attractive and functional others may simply desire an option that is inexpensive and gets the job done.
Types of outdoor tile include porcelain tile, travertine tile, and slate tile. Amongst other options, we have heavily textured tile to help prevent slipping when it rains, tile pavers with coping for your pool area, along with pool tile to design a beautifully tiled swimming pool.
Let the experts at Tile Inc help you select the right outdoor tile for your specific use and budget!